4 Free Tools You Need for Your Social Media Campaign
Blog post •
Mar 14, 2016

&nbsp

08:35

&nbsp

GMT
Resource-strapped content marketers, this one's for you!
The last time we talked about creating visual content, we had some great tips from the experts at Twitter, the Huffington Post and more on creating compelling videos. But bemused members of the audience raised a troubling, ever pertinent question - "What if I don't have the budget to produce snazzy, platform-specific content?"
A standard response, one that does hold plenty of truth, is that investments in content creation pay off. The definitive solution, experts say, is still to push for a bigger budget.
But in this 2-part guide, we share 7 of our favourite tools for low-cost, and even free, content creation, inspiration and tracking. Whether you're the owner of a small business or a creative in an SME, these tools might prove pretty useful in covering all aspects of your social media and content marketing campaigns.
1. Design WELL for Every Platform
The first rule of maximising your visual content on social media is observing different supported resolutions.
Uploading your square photo intended for Instagram on Twitter is a big no-no due to the 2:1 display of images on Twitter. The headache doesn't end there though. There's still the matter of pairing and purchasing fonts, graphics and layouts.
Canva has made graphic design accessible - and even fun - for the average Joe. Tinker around with their whole host of free platform-specific resolutions, templates, fonts and vectors. You can even create presentation slides and business cards on the platform.
In 2015 Canva developed their premium version Canva for Work which offers high resolution downloads, greater flexibility, more templates, and the nifty ability to duplicate your artwork seamlessly across different resolutions with just a click. Try it free for 30 days or sign up for $12.95/ month.
2. Get Your Followers to Do the Designing
Why not get your audience involved? Organise a creative contest and sit back while your followers get their creative juices following. Facebook contests are great short-term means to engage your audience and increase brand awareness.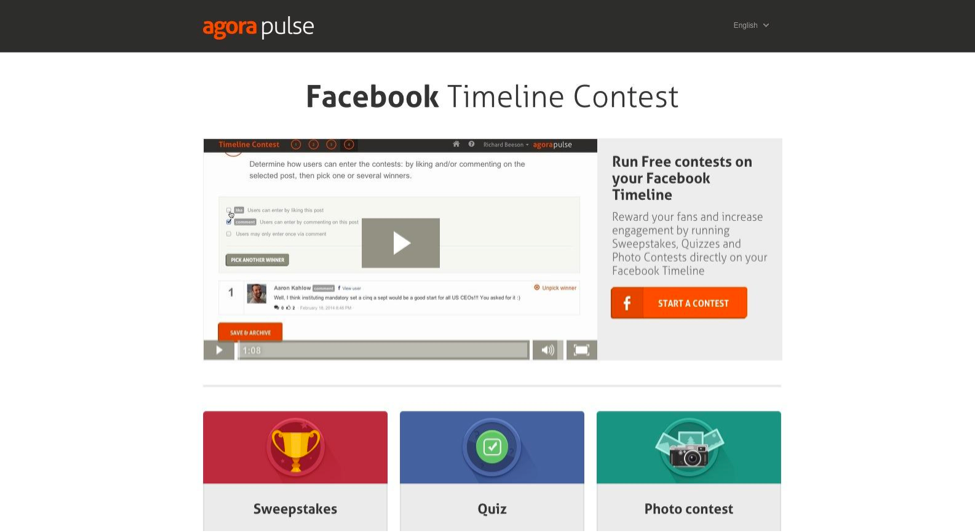 Another alternative is Apester Web Editor, which aims to take digital storytelling to the next level. Organise aesthetically pleasing polls, quizzes, personality tests and more using their platform!
3. Break-Down Information With Images
Infographics are great ways to make your company information, products and services visually arresting and memorable. Easel.lyoffers free, easy-to-use and customisable layouts for all kinds of information. If you find it isn't for you, there's also Infogr.am and Piktochart
If you've got some cash to spare, all 4 platforms also offer paid versions. At last check,Piktochart Pro costs USD 29/ month; Infogr.am Pro starts at USD 19/ month and Easel.ly Prooffers a yearly subscription at just USD 3/ month. Paid versions offer custom templates, more flexible design and massive galleries of icons and images to choose from.
4. Know What to Talk About
Create customisable Trendspottr Widgets to display ongoing industry trends on your blog or website. It's a great way to keep your audience engaged and to score your brand some brownie points for keeping up with what's hot.
You can search for trending content, hashtags and influencers on any topic you want. During a slow newsweek this aggregation of trends can serve as good fodder for your company's Twitter account as well.
Trendspottr Signal is the premium version at USD 199/ month,
Are there other low-cost tools you use to create great content? Let us know! Stay tuned for Part II in this series...